Testimonials
We are delighted to share with you these messages from our patients. Recent results from our patient questionnaires show that 100% of patients who answered the question 'Would you recommend this clinic to a friend' responded Yes.
Our IVF patient experiences
Our IUI patient experiences
Our ICSI patient experiences
Our IVF with donor eggs patient experiences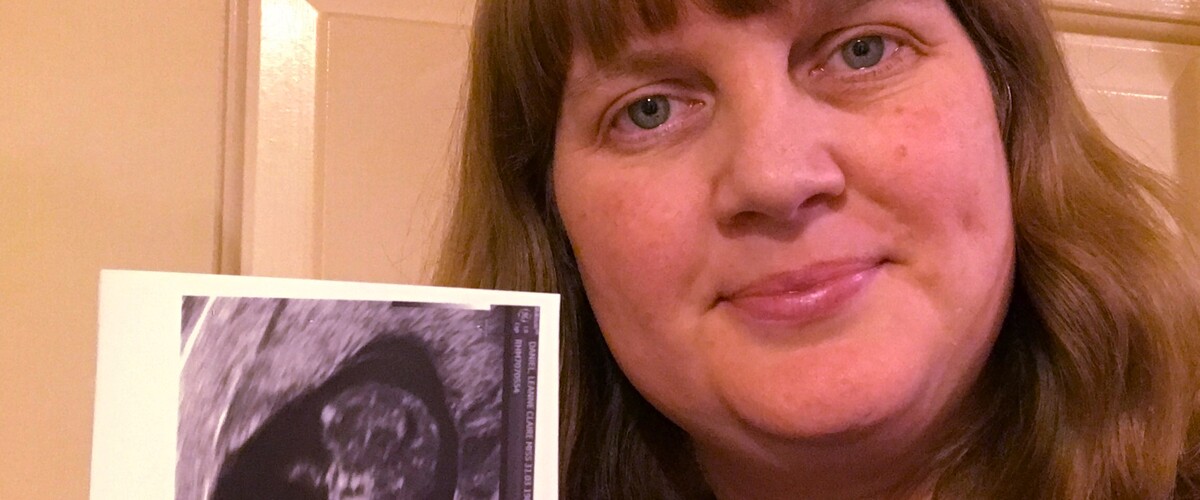 Learn more about Leanne's IVF success story with donor eggs and donor sperm
"Thank you so much for all your support throughout our IVF journey. You've made it relaxed and realistic all the way through. We are pleased to say we are 12 weeks and can't wait to come back in June to show them off! Thanks again." Vicky and Chris
"We began our first IVF treatment in August 2015 resulting in pregnancy; our baby was born in May 2016 at QA hospital. We're delighted and very grateful to all the lovely nurses and doctors who helped make our dream a reality." Michael and Laura
"Thank you so much Complete Fertility for all of your help with my beautiful, ICSI miracle baby boy, Harry.
We're happy and my family is now complete. The staff at Complete are amazing and I will never forget the passion and understanding they showed me." Vicky
"My partner half and I were so lucky to fall pregnant during our first round of fertility treatment with Complete Fertility Centre. We just wanted to thank everyone at Complete for helping us have our baby daughter. We wouldn't have her if it wasn't for you guys." Sam
"We came to Complete Fertility disillusioned in the summer of 2011 having previously had 3 unsuccessful ICSI rounds at a different clinic. At our first consultation with Dr Cheong, she immediately recognised and showed great empathy for our situation and how jaded we had become. From the outset, irrespective of the outcome of any future treatment, we immediately felt the way we were advised and treated was so different from our previous experience; the advice we received from Dr Cheong and the team at Complete Fertility on how to approach treatment was incredibly refreshing. To be given firm medical guidance on how the treatment should proceed made the decision to have ICSI again much easier and as a result made us more optimistic that we had a chance of success and had given ourselves the best opportunity to succeed which made treatment easier.

There were many things about the way Complete Fertility is set up that made the whole process very positive including evening appointments, regular face to face meetings with our consultant, practising the embryo transfer process prior to treatment, the relaxed environment and the calm and measured staff. Cumulatively, these features reinforced the feeling of being treated as individuals rather than being lumped onto a conveyor belt. The short protocol that we followed at Complete was so much less gruelling and draconian when compared with the long protocol regime at our previous clinic.

Consequently, during both treatments undertook at Complete we were much more relaxed and positive, while sedation rather than a general anaesthetic during egg retrieval made the whole process much more manageable.
We don't have the words to say how we feel about having our daughter; without Dr Cheong and the team's involvement we don't think we would be where we are today and we can't say thank you enough.

We are lucky to have 3 frozen embryos and we will be back for treatment in the future to see if we are lucky enough to have a sibling for little Isla.
Once again we cannot thank Dr Cheong and Complete Fertility enough."
Fiona, Daniel and Isla
"I would highly recommend Complete Fertility because if it wasn't for their amazing Dr's and nurses I wouldn't have my healthy bundle of joy. They are all very nice and considerate, the centre is friendly and welcoming. All in all I would definitely give it a 10 out of 10!!" Anonymous
"My husband and I are so happy that we picked Complete Fertility for our treatment. From the Consultants to nurses, Embryologists to reception girls everyone was so friendly and welcoming. It has a very up beat, positive atmosphere during what can be a very difficult and challenging time. We'd have no problem recommending them to anyone..." Louise and Paul
"To all at Complete – Baby Lilly was born Friday weighing 7 pound 5 ounces. Huge thanks go to you all for everything you have done for us! We cannot thank you enough xxx" Charlie Parr
"You made our dream of having children come true… We wanted to send so much thanks for our beautiful twins.
After a successful first attempt at IUI the twins were born at the QA Hospital by C-section. Despite their small size they were fine and they are now happy healthy 6 month olds!" Samantha and James Bourne
"Thank you all so very much for your support throughout our journey and your amazing skill and research which has given us our miracle baby Ellena. Many, many thanks and we will always be indebted to you." Emma, Richard, Imogen and Baby Ellena
"Thank you all so much for the excellent treatment and valuable advice and support you have given us. Everyone has been so friendly and approachable, always keeping us informed and never too busy to answer our questions – which has made our journey less stressful. We are both so grateful for all your hard work and everything you have done for us, to enable our baby dreams to come true." Martin and Jo
"All staff at the Centre were absolutely brilliant – totally professional and supportive at all times. We couldn't have wished for a better service and would recommend the Centre to anyone." Tracy and Neil
"I would just like to say a huge thank you to you and all of your staff for your continued support so far, you have all been so helpful and reassuring through this process. It is a difficult time for women to go though, but with all the help and support you have given I would not choose to go anywhere else." Gemma
"Thank you all so much for your care over the past few years. Since our first visit to an open evening at the beginning of 2012 we have been extremely happy with our care from you all, even through some incredibly difficult times.The amazing news that Jane phoned to tell us a few weeks ago has still not quite sunk in, but one thing that we know for sure is that we wouldn't be looking forward to family life if it wasn't for the team at Complete. Once again, thank you so much for your expertise and care, and for the respect we were treated with at every stage of our long journey!" Caroline and Sophie
"I wanted to send you all an email to say thank you for helping to make all of our dreams come true. Our perfect son has made his grand appearance and is the most beautiful thing we've ever seen (we may be a tiny bit biased!) We have really appreciated the care we have received at Complete, and we can't thank you enough for helping us to become a family." Caroline and Sophie
"Myself and hubby Gareth just want to thank you from the bottom of our hearts for all the support you've given us through our journey! From simple smiles in passing, to helping me with my fear of needles, blood tests and the 6 attempts of a cannula at egg collection haha, making us feel so informed, relaxed and excited about the process! And just making a really hard situation more easy and bearable to deal with day by day! We're so pleased we came to you. Best wishes and look forward to seeing you all in the future!" Katie & Gareth xx