About Complete Fertility Centre
Our mission is to provide compassionate, patient-centric, research-based, accessible fertility care for every patient that optimises the chance of achieving healthy singleton babies at the earliest opportunity.
Based at the Princess Anne Hospital in Southampton, Complete Fertility Centre has close links with the University of Southampton and provides fertility treatment and services for both NHS and self-funded patients in the UK. We also have satellite clinics in Bournemouth and Portsmouth for patients who would prefer appointments closer to home.
Complete Fertility Ltd became part of the Virtus Health family in 2018. As part of Virtus Health, one of the world's leading fertility groups, we share experience and knowledge from around the world ensuring you get access to the very best reproductive medical care.
Our experienced team works with you to develop a personal conception plan, using the most advanced, proven techniques available. That's why our success rates are consistently above the national averages.
Come and see our clinic and meet some of our team at one of our monthly free fertility information evenings.
Our aims and objectives

1. To give our patients the best chance of achieving a healthy singleton baby to complete their family.

2. To be a leading centre of clinical and academic achievement.

3. To constantly improve patient care and foster innovation in an organisation that exceeds the expectations of patients and referrers.

4. To be a fertility centre that we would choose for the care of our own families and friends.

5. To work together and embrace change to achieve our goals.

Private patients

Here at Complete Fertility we have a number of options for you to consider if you would like private treatment with us.

There is no requirement for a GP referral for private treatment, just give us a call today to book an appointment.

Private fertility treatment

We offer private appointments with a fertility consultant at Complete Fertility Centre that are sooner than appointments for the NHS Fertility Clinic.

Competitive and comprehensive self pay packages

Our price lists detail everything included in our comprehensive self-pay packages so that you can see clearly the costs involved in your treatment without any hidden surprises.

Interest-free finance

We offer our IVF, ICSI, FET, and IUI patients the option of an interest-free finance plan, instead of a lump sump payment. An interest-free payment plan will allow you to spread your payments over 12 months with no interest and no fees to pay.

Egg share

Sharing some of your eggs with another woman via our egg sharing programme is an amazing and generous gift and gives you both the chance of having a baby.

We have developed two egg sharing packages that include everything you need for IVF treatment. The only additional costs if required are half price ICSI and embryo freezing, and list price donor sperm.

Our standard S1 package is £0. Our S2 package is £500 and is suitable for women who wish to donate half of their eggs to their partner or a known recipient in order to achieve a pregnancy, and share the other half with an anonymous recipient.

Counselling services

We understand that struggling to conceive can be an upsetting and isolating time. We offer a confidential and supportive fertility counselling service to support you before, during and after the varying stages of your fertility journey.

NHS funded treatment

Complete Fertility offers couples who live in Hampshire, the Isle of Wight, Oxfordshire, Berkshire and Buckinghamshire one NHS funded fresh cycle of IVF or ICSI. This includes appropriate fertility diagnostic investigations and scans, ovulation induction, egg retrieval, fertilisation and implantation. Find out more about the criteria.

One NHS funded cycle of IVF/ICSI treatment available to couples who live in Dorset CCG and satisfy the eligibility criteria

Couples living outside these areas may still be eligible for NHS funded treatment at Complete Fertility.

Caring specialist staff

Our team of fertility experts work in partnership with our patients to individually tailor their treatment and conception schedules. Our patients are assigned a fertility nurse specialist team to help at every stage. All our fertility nurse specialists have been trained to a high standard and are committed to the patient's wellbeing throughout their treatment.

Patients have free access to professional Counsellors providing on-going personal and emotional support.

We offer your first embryology consultation free of charge. During this consultation an expert clinical embryologist will discuss your eggs, sperm and embryos in more detail whilst offering you the opportunity to ask any questions you may have about your gametes, their culture and development.

Patient support

A private facility enclosed within the safety of an NHS hospital

Our innovative centre is located within Princess Anne Hospital with direct access to University Hospital expertise and services.

Our team delivers a service of the highest quality, backed up by the resources of one of the biggest teaching hospitals in the country, Southampton University Hospitals NHS Trust.

Patients of the Complete Fertility Centre can rest assured that their care and their families care are supported by a great number of specialist services at Southampton University Hospitals NHS Trust if required. These include a full range of women's health services including gynaecological investigations and the treatment of oncology; an extensive men's health service including male infertility, fetal and maternal medicine offering private scans as required; maternity care; dietetics and the care of new born babies and children.

Continuity and excellence of care is paramount at our centre.

Blastocyst programme

Our Blastocyst programme has been designed by our Laboratory Director who has specialised in this technique for over 10 years. Blastocyst transfers are more likely to achieve a pregnancy and all patients are offered this at no additional cost.

Current approximate waiting times:

Nurse consult: 2 – 3 weeks
Doctor's consult: 2 – 3 weeks
Semen analysis: 3 – 4 weeks (excluding oncology patients)
Screening tests: Normally the next day
IVF/ICSI treatment, fresh cycle: approx. 6 weeks
Frozen embryo transfer: approx. 4 weeks
Counselling: 2 – 3 weeks

Our preparations for a no-deal Brexit

We wanted to reassure you that we have carefully assessed the risk to our patients of a no-deal Brexit.

Complete Fertility have undertaken an assessment of the risks to the supply of all essential supplies that support fertility treatment if the UK leaves the EU without an agreement on 31st October 2019.

All of our suppliers from around Europe and further afield have been contacted about their Brexit plans and we have received reassuring responses that they are also preparing for this scenario. To counter-balance the risk of finding it harder to source some essential supplies that support fertility treatment post Brexit, we have ordered extra supplies of key equipment and, where possible, sourced alternative back-ups.

We will continue to assess the situation, talk to all of our suppliers, and remain vigilant to any changes that could affect our supply chain as we find out how Brexit pans out.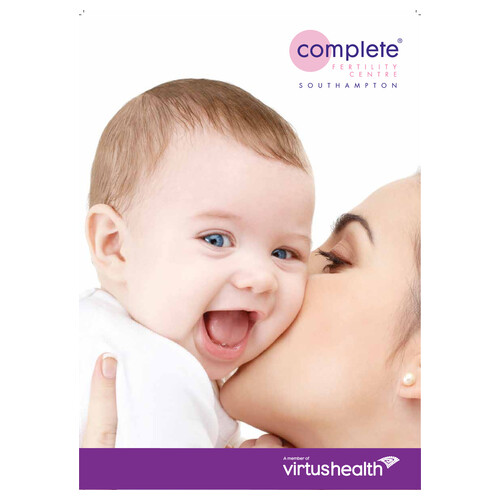 Download our brochure for more information about the clinic and our fertility treatments and services.