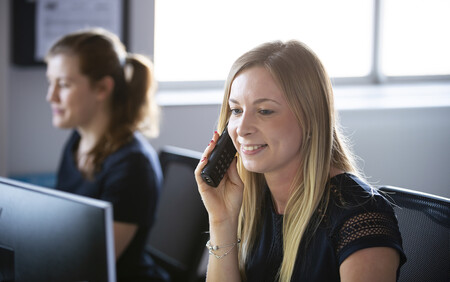 Complete Fertility Centre Bournemouth
Complete Fertility Centre Bournemouth,
Castle Lane Clinic. 2
Crantock Grove,
Bournemouth, BH8 0HS
Tel: 02380 010 570
Complete Fertility Centre's satellite clinic in Bournemouth offers fertility consultation and monitoring services to both NHS and self-funded patients in Dorset who would benefit from convenient appointments closer to home.
Complete Fertility Centre offers a range of fertility tests and treatments and uses some of the most advanced proven techniques available to give you the best chance of a healthy pregnancy.
We'll work with you to personally tailor your treatment plan and are here to help guide and support you throughout your journey.
Our leading fertility consultants are at the forefront of new developments in fertility research and our success rates are consistently above the national average.
If you are experiencing difficulties conceiving, we encourage you to book an appointment with one of our Bournemouth fertility consultants.
Fertility services at this location:
Initial and assisted conception treatment consultations with fertility doctor
Scans
Nurse planning consultations
Follow up medical consultation
Day surgery procedures are undertaken at the Complete Fertility Centre in Eastleigh.
Ms Mili Saran is heading up the Complete Fertility team in Bournemouth.
How to make a referral to Complete Fertility Centre Bournemouth
NHS - Referral of patients to our fertility services is simply done by your GP via the NHS e-Referral Service (e-RS).
Private - There is no requirement for a GP referral for private treatment, just give us a call today on 02380 010 570 to book an appointment or complete the appointment request form below.
Enter an address to be localized.
50.750509319437, -1.83675385
Directions

Get directions on how to get to Complete Fertility Centre Bournemouth using Google's route planner or ferry/airport travel information.

Parking

Complete Fertility Centre Bournemouth offers free onsite parking.
Sorry, we don't have any upcoming events at the moment.