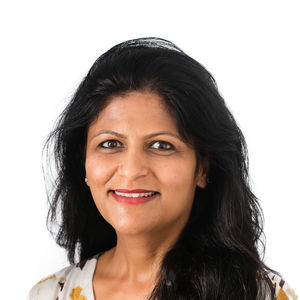 Consultant Obstetrician and Gynaecologist & HFEA Responsible Person
Ms Mili Saran, Consultant Obstetrician and Gynaecologist with advanced training in subfertility and reproductive health
Ms Mili Saran, Consultant Obstetrician and Gynaecologist, has trained in various UK hospitals since 2002, including Barts Health NHS Trust in London. She gained advanced training in subfertility and reproductive health at University Hospital Southampton.

2008 saw Mili become a member of Royal College of Obstetricians and Gynaecologists. In 2013 she attained her Certificate of Completion of Training (CCT) and enrolled on the Specialist Register of the General Medical Council.

Mili joined Complete Fertility in July 2013 as a Senior Special Interest Training Fellow. She has been actively involved in ongoing quality and training improvement within the Centre as well as supporting ongoing research projects led by Professor Macklon and Dr Cheong.

As a new Consultant Mili has a futuristic vision for fertility treatment and she is passionate about continuous improvement and service development. She offers a 'one stop' HyCoSy clinic and is piloting Skype consultation clinics. She is the clinical lead on Ovarian Tissue Cryopreservation for cancer patients at University Hospital Southampton (UHS). UHS is one of just two Centres in the UK that can provide this new procedure to help newly diagnosed cancer patients maintain their fertility after their cancer treatment.