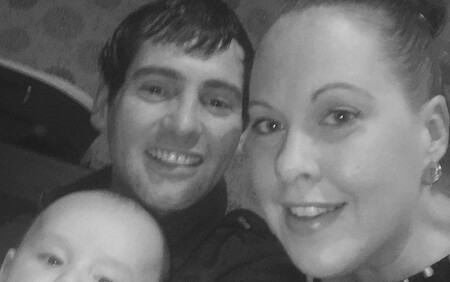 Natasha's story
I wanted to share a little bit of the wonderful care we experienced whilst having treatment at Complete Fertility Centre Southampton.
Where we were
My partner and I had been actively trying for a baby for seven years. Everyone else around us seemed to be having babies and yet we still had no joy. We decided we needed help and tried fertility drugs and negatively tested for endometriosis.
Starting IVF
IVF was a scary the prospect, but we were willing try anything. We anxiously arrived for our appointment. The lady on reception was lovely and offered us complimentary refreshments. This small thing of having a hot chocolate on arrival became my treat at each appointment and somehow made these visits a lot easier.
Our consultant Mr Brooke was amazing and he gave us hope. All the other consultants, nurses and embryologists were fantastic.
I can't rate them enough they really do care. They are so passionate trying to keep you positive without giving false hope. We were always told that there is no guarantee everyone is different!
Even so, they made our visits as positive as can be. When we had to self-inject I had to phone the clinic to double check I was doing it all correctly and as always, they were very helpful.
Needing the maximum hormone dose to increase the number of follicles and eggs in my ovaries, made me feel like I was less of a woman as I couldn't do what it seemed every woman around me could do naturally. But we got through it. Maybe a little greyer hair that month but we got there!
When I had my final scan, I was disheartened as I only had four follicles but I hoped and prayed they were good quality eggs.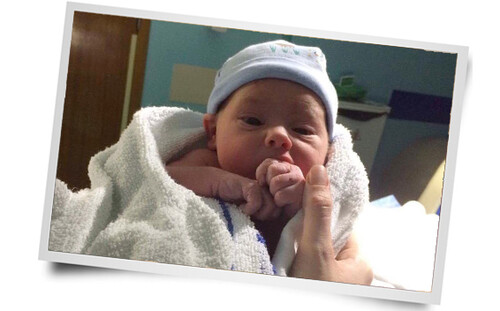 Egg retrieval day
Wow, it felt strange knowing everyone was there for the same reason - hoping and wishing that everyone has a positive outcome. After being made very welcome and comfortable I was taken to have my eggs retrieved. My partner and I were so anxious - what if there weren't any eggs or they weren't good enough quality? We knew if my partner was asked to give his sample then at least I had one egg! It turned out I only had three eggs which made me less optimistic, but I only needed one. The doctors tried to keep me positive and the nurses really were so comforting.
Leaving the hospital that day, I thought about my little eggs and my partner's sperm in a little dish in the laboratory and willed them to do what they should do!
Fertilisation
Getting the phone call from the lab a couple days later to advise us on the grade of our eggs and how they were doing was amazing. They were positive yet realistic, informing us that our three little eggs had all fertilised! Wow, what a feeling knowing they were being looked after so carefully in the lab and that all eggs where doing great and were in fact now embryos.
Embryo development
A couple of days later we had another phone call from the lab to update us on how our embryos were doing. Not such good news this time - two eggs were grade two (embryos are graded on a scale of 1 to 5 with 1 being the best) and the other one was not so good. They advised us to wait a few more days.
Again, we willed and hoped for our embryos, that they would be the right grade by time they were due to be put back in me.
Day 5 – embryo transfer day
I needed a full bladder for this. We arrived and were made to feel so welcome. We waited in a lovely room of our own with endless amounts of coffee for my partner! My partner put scrubs on and I put a gown on. We were ready.
Everything that was going to happen was fully explained every step of the way. An embryologist, consultant and, nurse would be present during the embryo transfer. One of my eggs was not viable and the remaining two were not the best quality so we decided to put both back to increase our chances, but we had none to freeze.
Our consultant showed us the tiny dots sitting in my womb. I remember thinking that could be our baby! How amazing all these people: doctors, nurses and, embryologist have all used their experience and knowledge to get this far! We jokingly checked with our consultant whether our embryos will fall out if I cough or sneeze. I did wonder as I'm sure many do.
The 14 day wait
An excruciating wait for the test I have done many times before but with only one result, negative.
Test day arrived and as soon as I was up I did the test. Not having my glasses on I dismissed it as negative but my partner checked and saw it had a faint second blue line.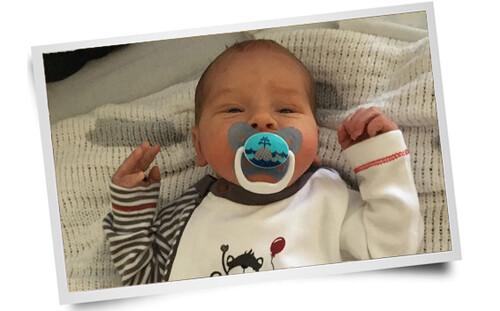 We are pregnant with our own precious baby!
We were two to three weeks pregnant! We hugged and felt fantastic.
We had a blood test to have the pregnancy confirmed and to check hormone levels. My first scan was arranged for when I would be seven weeks pregnant. The internal scan is not pleasant but the kind and gentle staff really made it as comfortable an experience as possible. Then the most amazing thumbs up came from the nurse.
Sorrowfully, she then told me that one of my eggs had split to produce identical twins and only one had a heartbeat. I was devastated that one hadn't made it but the other had such a strong little heartbeat pumping away on the screen I was overwhelmed and I willed it to grow and grow.
Nervous and with so many mixed emotions but most of all happy - I was pregnant with our own precious baby.
I had another scan to ensure the other twin had absorbed into my womb and to see our embryo with its strong heart still beating away. Again, this was amazing.
The pregnancy
Pregnancy wasn't great due to complications not related to IVF but I didn't care. This baby was growing and continued to thrive.
Birth of the most beautiful amazing little baby boy
I was able to welcome the most precious beautiful amazing little baby boy I have ever seen into my arms and my heart for the rest of my life in October 2017. He was and is just perfect!
I can honestly say I would not have him if it wasn't for the whole team at Complete and the many individuals who do such an amazing job and gave me the most precious gift in the world! I am forever grateful to them. Each and every individual that took that tiny egg and sperm and made my gorgeous boy Colby-James helped make my family and life complete!
Thank you, Complete Fertility,
With love from me and Colby James's Daddy! X