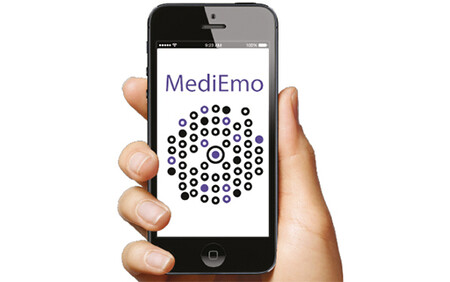 MediEmo App
Offering a new approach to care
The MediEmo app provides patients with additional medical and emotional monitoring and support during fertility treatment.
Introducing MediEmo
Complete Fertility patients can now use mobile app technology to help them monitor their treatment.
Mood Management
This feature lets you record your daily mood to help you and the clinic keep track of how treatment is affecting you.
Information
This feature gives you general information about the clinic and staff and answers frequently asked questions about treatment and reactions
Medication timeline
This feature allows the clinic to show you the fertility drugs you need to take.
Messages
This feature stores a record of notifications and activity on the app for you to review at any point during your treatment.
Coping and support
This feature shows coping techniques to provide you with an extra source of support during treatment, especially during the waiting period for your pregnancy test.
Talk to your nurse at your nurse consult about this new app.