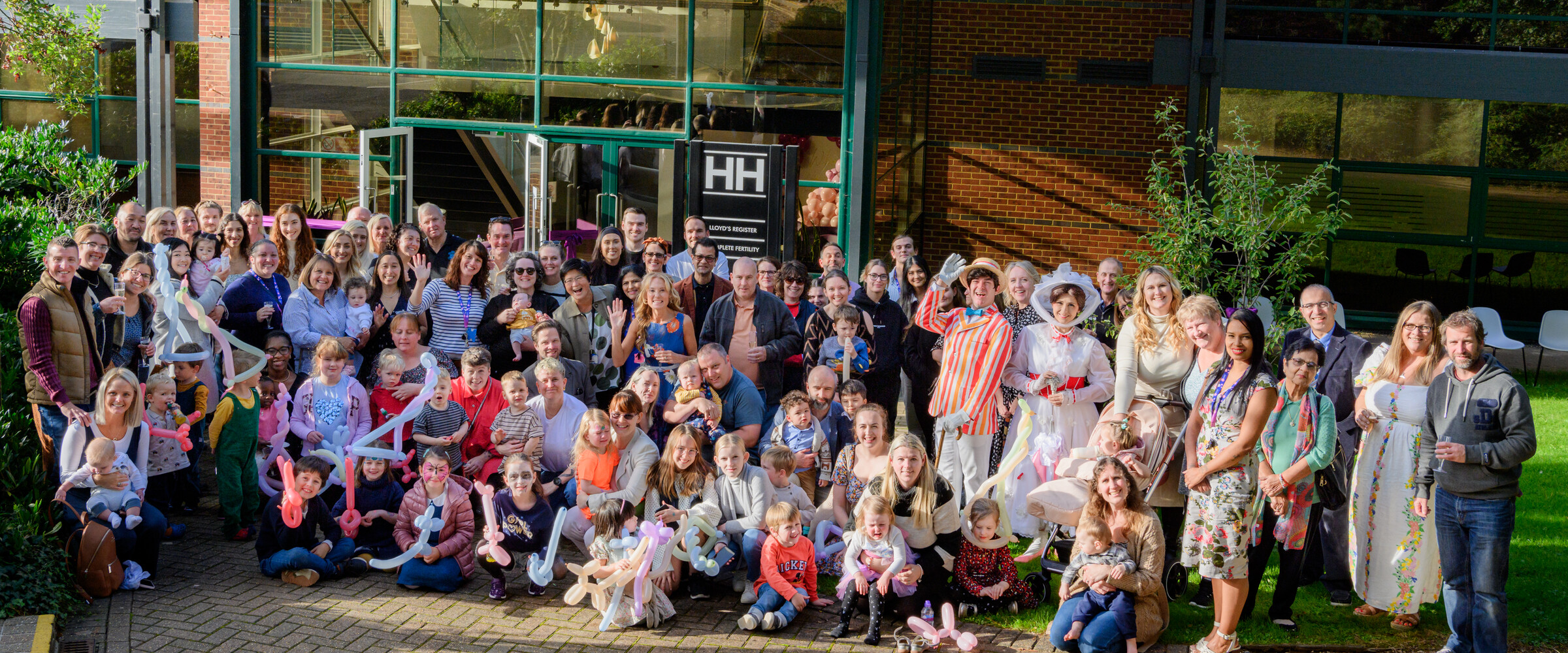 The Complete Fertility Family: Grand Opening
The Complete Fertility Family
On the 15th of October, over 100 people, including patients, their babies, and children and the team from Complete Fertility celebrated the grand opening of the new clinic with a fantastic tea party.
Complete Fertility was established over 15 years ago and is owned by Virtus Health, a global leader in fertility.
It was relocated from Princess Anne's Hospital in Southampton to a new purpose-built facility in Chandlers Ford, following a significant investment of over £3 million. The new clinic has been designed specifically with the patient journey in mind, offering easy car parking, state-of-the-art IVF theatres, and an advanced embryology laboratory with cryostorage facilities.
The children were entertained by face painters, balloon modelling experts and Mary Poppins and Burt, who sang songs and ensured the party went along spit spot!
We are thrilled to celebrate the opening of our new clinic with this fun party for our special Complete Family. Our investment in this state-of-the-art facility demonstrates our commitment to providing the highest quality fertility treatment and support to our patients. We look forward to continuing to expand our services and help even more individuals and couples on their fertility journey

- Georgina Collins, Clinic Director