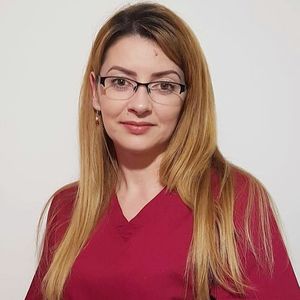 Lorena Lupu
Embryologist
Lorena Lupu is an Embryologist
Lorena Lupu is an Embryologist.
Lorena discovered her great passion for Embryology in her last year of college when she learned about Human Genetics and Developmental Biology, graduating with an honours degree in Experimental Biology, Bachelor of Life Science, University of Bucharest, Romania in 2008. Following this, Lorena achieved a Masters degree in Life Science in Applied Biotechnology and Genetics in 2016, University of Bucharest. Lorena started her career as an embryologist at Fertilia Medical Center in Bucharest, before moving to the UK and joined the team at Complete Fertility. In 2017 Lorena started a PhD in cytogenetics and molecular studies in male infertility at Doctoral School of Biology, University of Bucharest, her aim is to complete this in the near future.
Lorena is a member of ESHRE (European Society of Human Reproduction and Embryology), and member of ACE (Association of Clinical Embryologists).