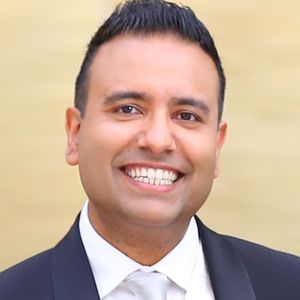 Consultant Obstetrician and Gynaecologist
Mr Andrew Mukherjee, Consultant Obstetrician and Gynaecologist, is skilled in minimally invasive surgical techniques in the treatment of infertility
Mr Andrew Mukherjee, Consultant Obstetrician and Gynaecologist. Mr Andrew Mukherjee is skilled in minimally invasive surgical techniques in the treatment of infertility. Andrew gained his medical degree at University College London. He is a member of both the Royal College of Surgeons and The Royal College of Obstetricians and Gynaecologists. He gained advanced training in subfertility and reproductive health, early pregnancy and laparoscopic surgery in centres throughout London.
Andrew offers HyCoSy as an alternative to HSG in the assessment of tubal patency. He has special interests in endometriosis, recurrent miscarriage and polycystic ovarian syndrome. He plays a key role in ongoing O&G training and education.
Andrew joined Complete Fertility Centre in April 2019 and offers initial and assisted conception treatment consultations at Complete Fertility Centre Southampton and Bournemouth.