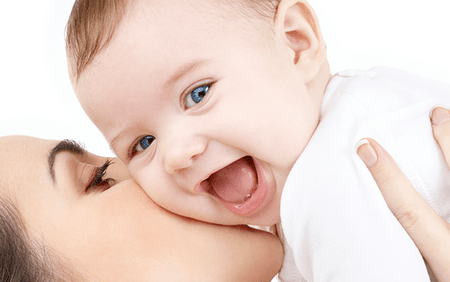 Take advantage of our 0% interest payment plan
Helping to keep your fertility journey moving in the right direction.
Offering interest-free finance
We understand that treatment costs can be difficult to afford as a one off payment for some patients. So, we are offering our patients the option to spread their payments with 0% finance over 12 months for the following packages*:
IVF, ICSI, FET, and IUI
Your interest-free finance covers the cost of your package price with no interest and no fees to pay. Anything that is not included in the package, such as drugs, HFEA fees and other additional items outside of the package will be payable as required. Please see our price list for what is included in our package prices and the cost of additional services outside of the package that will need to be paid for separately.
Interest free finance over 12 month's example
Total value of your treatment package = £4000
30% deposit = £1200
Total amount of credit = £2800
Duration = 12 months
APR = 0%
Interest charged is £0
12 monthly payments of £233.33
Total amount payable is £4000
Who can benefit from interest–free finance?

Your application will be assessed based on various factors including eligibility, credit history and affordability. You will be subject to a credit search. Following an online application, the result is available within a few minutes.
Interest-free finance is only available if you are:

• 18 years of age or older

• In regular full or part-time employment (minimum 16 hours per week of £5,000 per annum, unless you're retired, receiving a private/company pension or in receipt of a disability allowance)

• A permanent UK resident and have lived in the UK for at least three years

• Have a good credit history with no late payments, debt relief orders, CCJ's, IVAs or bankruptcies

The value of your loan needs to be over £500 and a minimum deposit of 30% of the value of the service is required.

How to apply

Following your consultation, a treatment plan will be drawn up with an outline of the full cost of your recommended treatment.

If you wish to proceed, the application can be made at Complete Fertility with a member of our Administration team. Alternatively you can apply over the phone and the application will be emailed to you for completion.

The application is made to our lender who will notify both you and our centre when the application is approved. This usually takes a few minutes. Once approved, you will receive the terms and conditions directly from our lender.

In a very few cases, your application may be referred to a lender for manual underwriting. In such cases you will be notified of the credit decision within 24 hours. If finance is not approved this may be for variety of reasons. You may wish to obtain a copy of your credit file for more information.

Finance is not available for amounts below £500 so your initial private medical consultation costing £195 will not be covered.

Repaying your loan

If your application is successful, you will need to pay your deposit before you start treatment. Your first monthly direct debit payment will be taken approximately 25 days after you've started treatment. You have the right to repay all or part of the loan early at any time.

The finance provided is for your fertility treatment, whether successful or otherwise, the loan will need to be repaid.

Cancellation

You have a 14-day cooling off period where you can withdraw from the credit agreement after signing your documents. If you wish to cancel your application simply contact us and we will arrange this and refund your deposit. We will also make you aware of any outstanding balance if applicable.

Complete Fertility Centre acts as a credit broker for the lender of the interest free finance scheme. Details of the lender and their regulations are available on application.

If during your application process, false or inaccurate information is provided and fraud is identified, details will be passed to fraud prevention agencies to prevent fraud and money laundering. Further information about how the information held by fraud prevention agencies may be used is available from the lender on application.
Find out more
Ask our Private Coordinator for more information.
T: 02380 010 570
E: info@completefertility.co.uk
*Interest-free finance is not currently available for our egg recipient packages.